I am so excited about this post – where to begin….
Jenn (our lovely model for this shoot) met Melissa at an art fair a few months ago where she fell in love with her jewelry. After chatting about some options for what Jenn might wear at her wedding this fall, Melissa suggested that maybe Jenn could model some of her pieces for a portfolio update. Jenn agreed and mentioned she knew a photographer (me!). After lots of emails about locations, ideas, etc. and one brainstorming get-together, we decided on a date and location.
The original plan was to have Jenn modeling Melissa's pieces in her wedding dress at the Contemporary Art Museum where she'll be getting married this fall, but due to scheduling difficulties with CAM, Melissa suggested we use her stepdad's home in Clayton. She mentioned that he's an art collector, and while that sounded cool to me, I was truly unprepared for the amazing-ness of his home. He had so much beautiful and interesting art, I was in shock. Jenn was too when she walked in the door. We just kept looking at each other and saying, "Um, seriously?!"….it was incredible, and such a treat to shoot there (I didn't want to leave!).
This was my first time doing any sort of product photography, so it was really exciting. Jenn's makeup was done by the talented
Emily Miller
, however, we did not have a stylist for this shoot - just Jenn's amazing wardrobe, a great setting, and of course Melissa's stunning jewelry. We all kind of just winged it, and I personally think we got some lovely results :)
You can purchase Melissa's jewelry on her Etsy page:
Melissa Schmidt Contemporary Glass Jewelry
Let's start off with a couple examples of that amazing artwork I mentioned: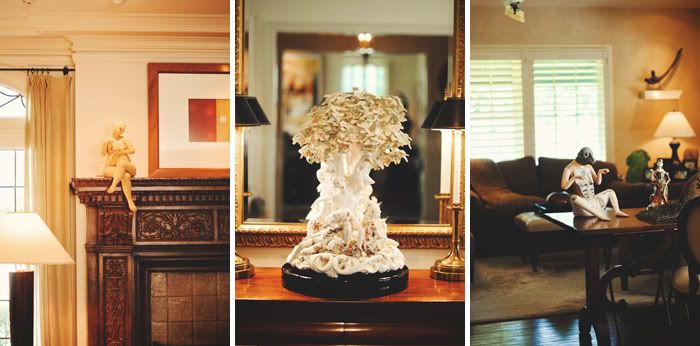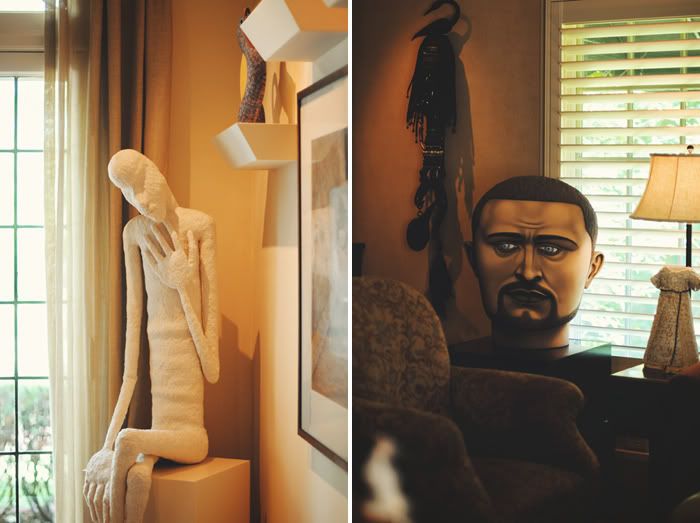 And now, Melissa's gorgeous glass jewelry: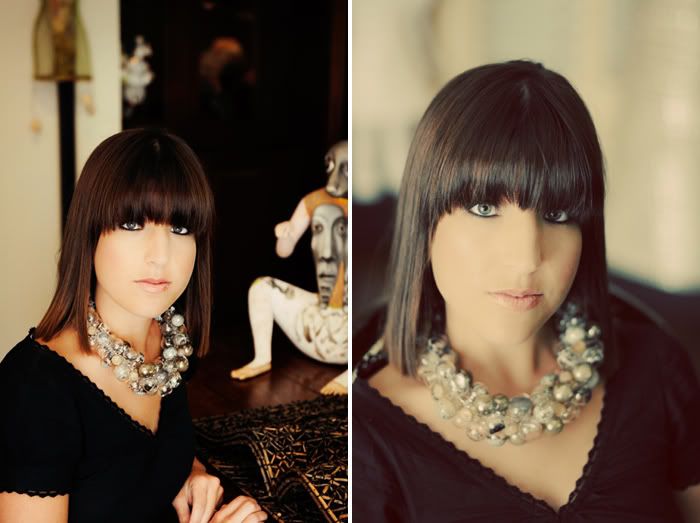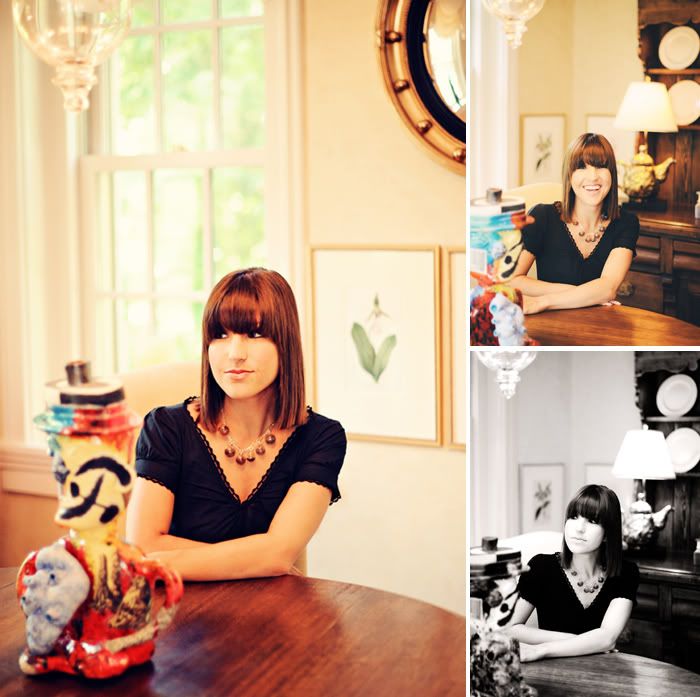 Jenn kept saying she wasn't sure how to act in front of the camera....I'm pretty sure she's a natural....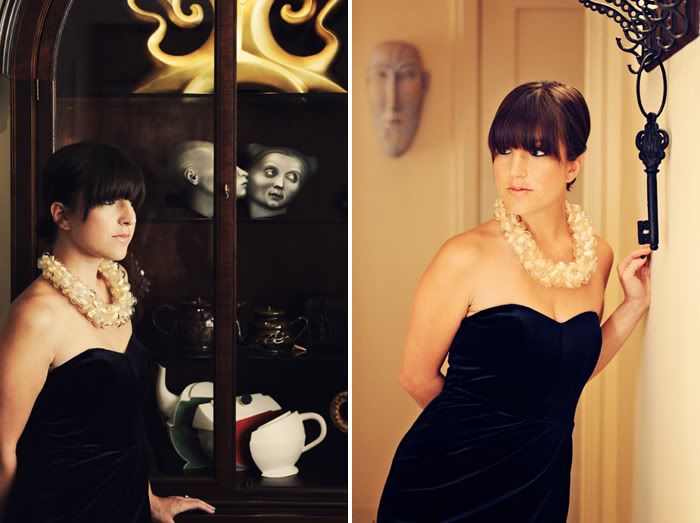 Melissa and Jenn, I had a blast drinking mimosas, hanging out, and working with you guys. Let's do this again sometime :)